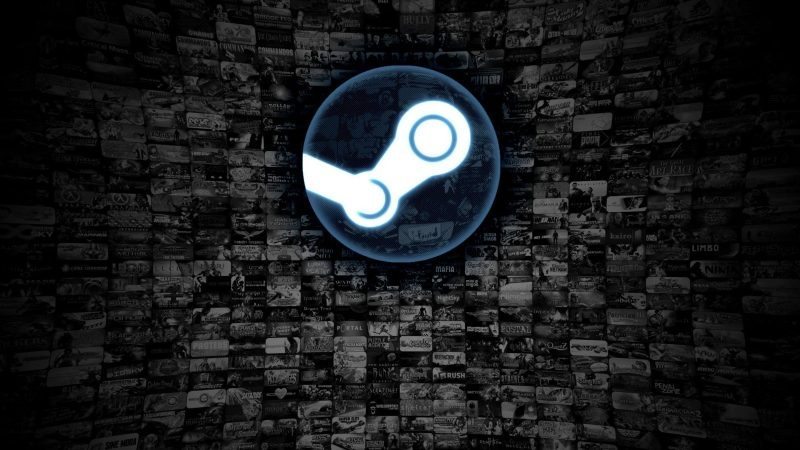 Ljudi su na Steamu u toku nekoliko prethodnih dana mogli da glasaju za svoju omiljenu igru iz različitih kategorija, a neki od rezultata su prilično iznenađujući. Najviše glasova pobrao je Cuphead, jer je jedina igra koja je osvojia čak dve nagrade.
Kao što se i moglo očekivati, "Choices Matter" nagradu dobio je Witcher 3: Wild Hunt, dok je nagradu "Mom's Spaghetti" pokupio PlayerUnknown's Battlegrounds. Warframe je dobio nagradu "Labor of Love", a Rocket League "Suspension of Disbelief". Stardew Valley dobio je "The World is Grim Enough Let's Just All Get Along" nagradu, dok je Witcher: Enhanced Edition Director's Cut osvojio nagradu za "No Aplologies".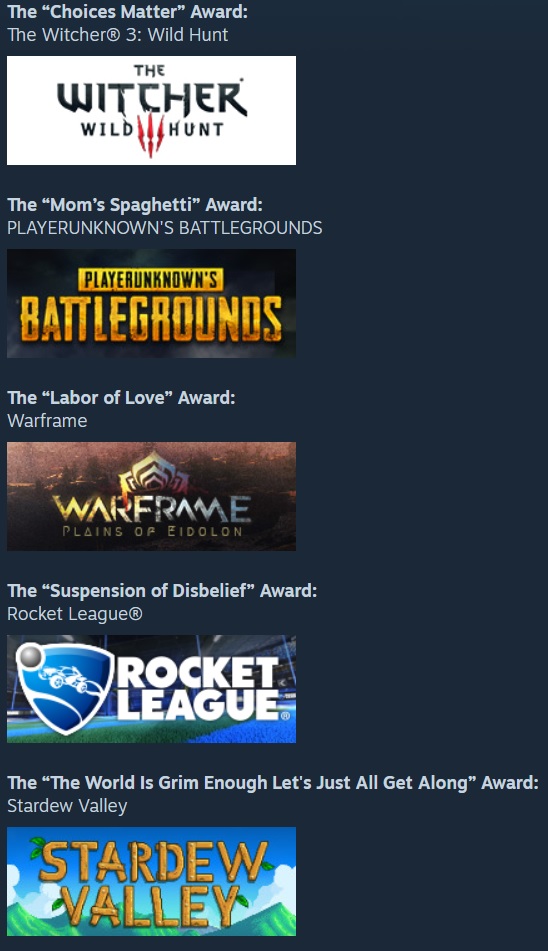 Garry's Mod osvojio je nagradu za "Defies Description", a Just Cause 3 "Cry Havoc And Let Slip The Dogs of War". Counter-Strike: Global Offensive primio je "Haunt My Dreams" nagradu, Rise of the Tom Raider dobio je "Soul of Vitruvius", a The Evil Within "Whoooaaaaaa, Dude! 2.0" nagradu.
A za sam kraj, Cuphead je osvojio nagradu za "Best Soundtrack" i "Even better Than I Expected", što ga zasigurno stavlja među top favorite.